The state of any aquarium is always dependent on the state of its filter. Without a good filter, you're most likely to deal with a dirty aquarium, which is terrible for you and worse for the fish in the tank as they could easily pick up diseases. This is why you can't afford to do without the luxury of a good filter.
Unfortunately, the process of identifying the right canister filter for your tank can be a daunting task, especially if you've never been in the market for one. Pick the right product is very important if you want to keep a clean tank because your aquarium is only as good as the filter serving it.
Overview
The Marineland Magniflow 220 Canister Filter is one of the top-selling brands in the market that has proven extremely useful for freshwater and saltwater aquariums. However, it's generally viewed as more minor, given its small filter capacity of around 55 gallons.
This unit is configured to self-priming and equipped with a 3-stage filtration system; this unit is designed with both performance and style in mind. Its multistage filtration helps deliver a deep clean, thereby ensuring an aquatic environment that is safe and healthy. It has a massive flow rate of 360 gallons of water per hour and can handle tanks up to 100-gallon capacity.
The purpose of this article is to help you understand everything about the Marineland Magniflow so that you can make an informed decision when choosing a filter for your aquarium,
Pros
Quiet operation
Highly durable
Quick starting
Good flow rate
Comes with warranty
Cons
It needs a lot of space for installation
Not ideal for smaller tanks
Features and Benefits
It's always a good idea to understand what a product offers to determine if it's worth your investment. Below is our Marineland C 220 review of all features and benefits the product has to offer.
Multi-stage Filtration
One of the best highlights of this machine is its 3-stage filtration system which includes chemical, mechanical, and biological filtration stages. Each of these stages is involved with the removal of various kinds of contaminants in your tank supply.
The mechanical stage has to do with removing various kinds of solid debris that riddle your tank. It consists of filter foam pads that help to capture and screen out the debris and dirt. The chemical filtration stage is concerned with the removal of impurities, odor, and discoloration. It uses a bag fitted with Black Diamond Carbon to achieve this process. The biological step encourages the growth of bio spires through bio-filter balls and ceramic rings, which together provide a large surface area needed for this growth to occur.
Even though this unit features three filtration stages, it has four different chambers through which the water passes for thorough cleaning. So, in addition to filtration, the water is also polished so that it can look clean.
All these processes help keep your tank alive and ensure your guppies get a good of freshwater to burst with energy.
Easy Operation and Maintenance
Among all the aquatic filtration systems in the market, the Marineland Magniflow 220 is one of the best models, and it is straightforward to use. It has a design that makes both setup and maintenance user-friendly.
A detailed step-by-step guide is provided to eliminate guesswork to make it straightforward, so you can spend less time on setup and focus on having the system up and running. The machine is also super easy to clean and maintain. It doesn't take much to dismantle for cleaning and pull back together when done.
To get started, pop on the tab on the valve block and then remove the clips. When you are done cleaning, you can reverse and plug back the unit. Apart from quick maintenance, the presence of a valve block also helps prevent spills and leaks, thereby prolonging the filter's life span.
It may also interest you to know that this machine has a quick release feature that makes it possible to temporarily stop the flow of water to enable short maintenance without potential leaks.
It is also worthy to note that this unit is made with high-quality plastic that guarantees its sturdiness and durability. This is not like any one of those systems you will need to replace after few months of use.
Quick Priming
Some canister filters usually require manual priming, which can be a pain in the butt for even experienced fish keepers. Luckily the Marineland Magniflow gives you a better option.
The machine comes with a quick prime button that initiates self-priming startup in the filter chamber after filling with water instead of manual priming. This means you can relax while the system primes your tubes—no need to siphon manually to get enough water to run in your tank.
Quiet Operation
Most canister filters that have high processing power often produce a lot of noise when they are running. While this is understandable, it is not something everyone wants to deal with.
If you are one of those who wish for an aquarium filter that is powerful yet silent, then this filter is well deserving. Even though you might consider this filter significant, it doesn't produce all those sputtering and whirring sounds often associated with large filters.
This means you can stay in the same room with the aquarium without worrying about losing your mind due to so much noise.
Frequently Asked Questions
Does it come with filtration media?
Yup, it does arrive with filtration media.
Does it make your water very clean?
Yes, definitely. That is why it is made for.
How many media trays are included?
It comes with three different media trays.
Is the installation process hectic?
No, it's pretty easy. Just ensure water is siphoned into it before switching it on.
Can you run a heater inside the canister?
No, you can't run a heater inside the canister; it may cause the system to leak.
The Bottom Line
If you are looking for a good filter for your saltwater or freshwater aquarium, we highly recommend this unit. Though it has a few negatives, the upsides far outweigh them, so you can be certain of getting good value for your money.
And if after a few months of use, the system falls short of your expectation due to damage, you are covered by the warranty that comes with it. By considering all the hidden catches we've highlighted so far in our Marineland C 220 review, you should now be in the best position to make a more transparent decision.
Features of A Good Canister Filter
You have heavily invested in an aquarium with a mission of giving your fish the best life. Whether the aquarium is meant for commercial or just residential, your aquarium should be a suitable environment for your fish. Some of the contaminants in water are entirely harmful to your fish.
Unfiltered water could be the start of your problems in the aquarium. The solution for all the unforeseen issues is to invest in a high-quality canister filter. There are thousands of canisters with all types of features. But what does a good canister have? Below are features of an ideal canister;
Size of Aquarium
Firstly, bear in mind that the aquarium houses your fish. It should serve as an ordinary house's essential rooms; it is feeding, sleeping, reproductions, playing around, etc. The aquarium's size should be adequate to serve all the needs of your fish. A canister filter should perfectly fit in your aquarium without forcing it through.
Primarily, canister filters require regular maintenance; therefore, the aquarium size should not hinder the maintenance routine due to space limitations.
Flow Rate
Flow rate is the gallons of filtered water your canister can filter hourly. Flow rate, determine your aquarium cleaning and washing. If the flow rate is high, the canister filter's functionality and effectiveness become more effective. If the flow rate is extremely low, the canister filter clogs more often. Clogging can degrade the biological media life, which in return leads to a sudden shortage of oxygen as toxins are released in the aquarium. Consider counterchecking Marineland c 220 reviews for more information on the recommended flow rate.
A mechanical media filter works best at a high flow rate. Frequent clogging of the canisters filter affects its functionality hence a slow flow rate.
Filter Media
Filter Media is the next feature in line. Media filters significantly contribute to the canister's functionality. The primary purpose of a media filter is to clean your aquarium. The three filters are; biological, mechanical, and chemical medium. Every media has its specific purpose and performs the purpose in a diverse manner.
The mechanical filter's primary function is to remove debris from the aquarium, leaving it germs-free that can harm your fish. On the other hand, biological media works to fragment bacteria, making it less toxic for your fish. There are harmful pollutants in your water like chlorine, copper, iron, lead, etc
Now, this is where the chemical filter; filters the mentioned toxic chemical substances. Never buy a canister filter without the proper identification of each filter Media and their function. The media filters may fail after purchase since you know nothing about them.
Avoid a dual filtration system since the single is the most appropriate.
Noise and Loudness
You can notice a noisy canister filter during the first installation or reinstallation. The noise is a result of air bubbles in the canister filter. Dirt and grime in the canister filter are significant causes of loudness. An ideal canister filter should be soundless at all times; during filtration and maintenance. Some canister filters are loud enough to disrupt your peace in your home. Buy a canister filter to maintain coolness and comfort in your room like Marineland magniflow 220.
Time-Consuming
In the modern era, you barely have enough time to complete all your errands. You are too busy with work, catching up with your family, or attending to other important matters. Therefore you barely have enough time to clean up your aquarium. Remember, dirt in your aquarium threatens the life of your fish. A canister filter should not eat up all your hours when cleaning it. It should be a quick and easy process.
Some shapes of your aquarium trouble the cleaning procedure, hence consuming all your day. Buy a form that allows you to clean the canister filters effortlessly.
Power Consumption
Some canister filters consume a lot of energy hence adding more burdening to electricity bills. If you have several aquariums in your house, you also require several canisters; this will, of course, spike your utility bills. Take your time when choosing a canister filter since the best choice saves up your electricity usage.
Fortunately, modern canister filters have insulators, e.g., Marineland magniflow, that minimize heat loss and hence less energy wastage. Immense Energy wastage will lead to high electricity consumption, thus substantial electricity bills. Choose a canister with lower power consumption; it helps you slice the utility bills.
Budget and Cost
After a long search, you have your canister filter preference in the picture. How much have you set aside for purchasing your canister? Any time you are buying something, always bear in mind that cheap is expensive. Any piece of equipment with custom features will, of course, be costly—don't over budget to avoid financial burden.
Compare the mentioned price and the standard of the canister filter. Do the valuation depending on the features and the canister filter's application. If a canister is worth the mentioned cost, never feel shy to go against your budget. Again don't drain your pocket dry to invest in a canister filter; there is always something for you.
Requirements of washing a canister
Toothbrush-To scrub algae

Scrub pad-TO scrub stubborn aLgae

Q-tip

Towel

Clean workspace

Bucket of aquarium water
Steps for Cleaning a Canister Filter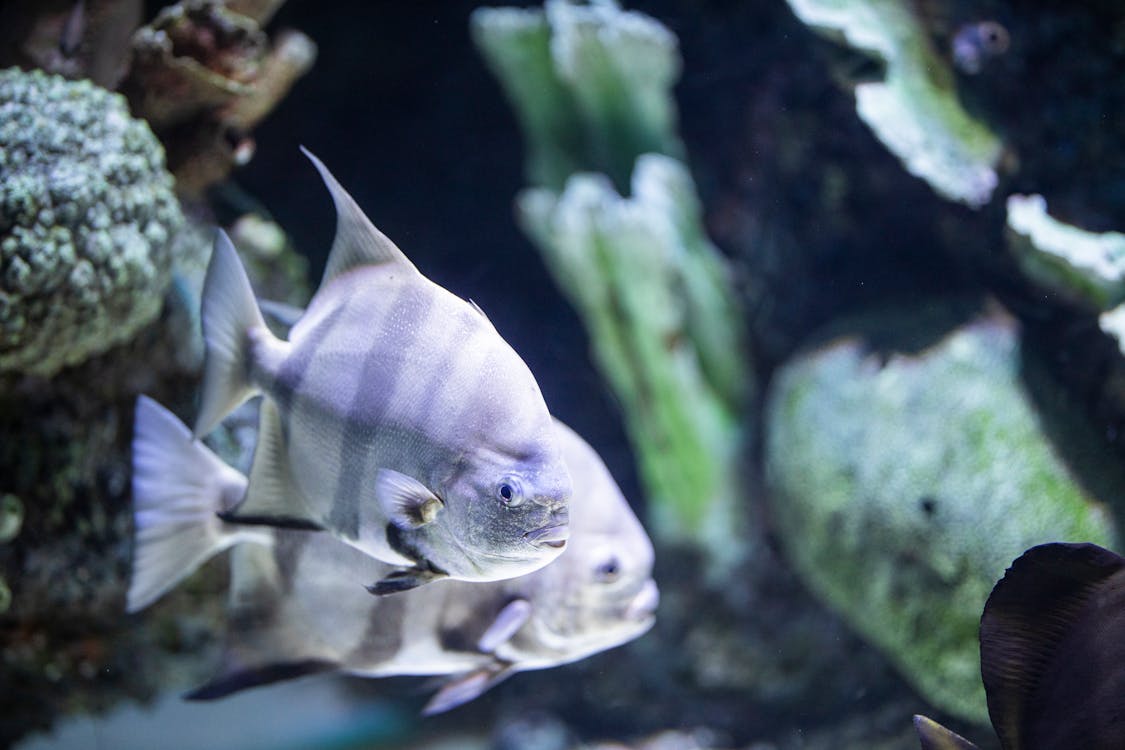 Turn off the canister filter
The canister is turned off by being unplugged from the socket. To know if the canister is turned off or not, you should look at the output inside the water tank. To ensure that the tube is wholly turned off, you should ensure no water is getting inside the tube.
Turn off the water flow valve
Turning off the water flow valve is the second step after switching off the canister. After plugging your filter and ensuring there is no water in the tube, turn the valves horizontally and to the off position. Turning off the water flow valve prevents water from spilling out when disconnecting the tubes from the motor housing. The mechanism of turning off water flow valves will vary according to the brand.
Unscrew the tubes
Pour the water out in the canister to avoid messy spills and puddled counters. First, get the towel or a bucket around the canister filter. It is vital to keep the towel and bucket around the canister when you remove the tubing from the input, and in the output, the remaining water will come out.
After unlocking the nut, trapped water in the motor housing will come out. After the trapped moisture is out now, you can set the pipes aside.
Transport the filter.
This is the step where you transport the filter to a place where you are not afraid of a little wet. It is good to do this at the kitchen sink or outside near a hose.
Remove the components
Before removing the components of the canister, you should ensure that you have not released the water in the left compartment. Then remove all the components in the canister filter except biological media. After taking any step, remove the tray from the canister filter and keep them aside. According to a number of the media baskets and arranging orders.
Wash and rinse media baskets
Use the old toothbrush to remove the stubborn algae from the media baskets. Wash off the filter pads with tap water. To prevent the bacteria from the canister, you should wash the mechanical media with the water of your aquarium.
Use your high-powered hose and sink faucet and give them a good rinse. The rinsing will not affect the benefit that is your tank since the housing is what holds your bacteria.
Clean the motorhead
It's good to be careful when pulling the shaft out because it is very delicate and can break very easily. Use ordinary tap water to clean the dirt from the impeller. Cleaning the impeller is very important because when they stay dirty, it can reduce the performance of the motor and potentially damage your engine.
Start cleaning the impeller plastic parts all around, including the shaft. Clean the impeller using a toothbrush since scrubbing brush may break the impeller, due to excessive pressure applied on it.
Cleaning the impeller hole is another crucial step. Next is to stuff the q-tip up in the hold below the impeller. Lack of performance and malfunctioning in your filer is caused by a bunch of gunk collected at the sides of the impeller hole.
Cleaning the canister filter compartment
Removing the basket biological media from the canister filter is the first step; exposure to the air can remove the beneficial bacteria from the media mentioned above. Putting the biological media basket from the canister filter interior is the next thing; and pours out all the unclean water from the canister filter.
Reattach tubing to the valve
Attach back the input and output to the input and output valves of the canister filter. Switch on the canister filter valves. Plug your canister back and press the priming button a few times, and your canister filter should start working. Make sure that everything is working correctly as before you cleaned the canister filter. Ensure that the plug and your hands are dry to avoid being electrocuted
Setting up A Canister Filter
It can be difficult and stiff to handle standard hosing. Below is a summary of how to go about it;
Identify your parts
Unpack everything in the filter and make sure that everything needed there is there. The filter must come with everything that you need to start pumping. If your filter is bundled with media, check those to ensure they are not damaged and suitable for your filter.
Prep your tank
It is essential to look for a good spot for your filter to rest. For optimal use, you should ensure that your filter is below your aquarium. The best way of positioning your filters falls between eight inches and four and a half below your tank's water level.
Prep your filter
To get your media ready for the filter, remove your filter motors head and ensure that all your media baskets are inside. You may have three to four trays, depending on your filter. Gather your preferred media, sort them out by type, and be ready to install them layer by layer.
If there is any gap between the baskets when inserted, consider lining the bottom with old ceramic rings to diffuse any waste that will collect down there.
Install mechanical media
Place your mechanical media in the first tray of your canister.
Continue setting up
Install biological media to the second tray above the mechanical filter.

Installation of chemical media is done on the third and the fourth tray, slightly the biological media.

Prepare Intake; It is now time to attach a filter that will draw water from the tank. Tighten the connectors carefully to avoid leakages later on.

Prepare output by cutting the proper dimensions of a hose pipe and the appropriate nozzle size. Could you attach it to the bottom tank?

Start your filter to test its functionality. Keep the water running continuously to remove any air bubbles in the canister filter.
If all is well, you can enjoy seeing a clean tank.
Final Verdict
Aquariums are valuable equipment in your home since they are meant for saving the life of your fish. A canister filter is that critical component of your aquarium; it helps clean the aquarium's interior. Clean water is available for your fish; all credit goes to the canister filters. It is a wise idea to invest in a canister filter that won't disappoint you eventually.
Setting up A Canister Filter can be difficult and stiff to handle a challenging task, but you can follow the manufacturer's manual. If that won't help, seek an expert's help. Handle the canister filter's components carefully to avoid any damage.