Are you looking for a budget-friendly water dispenser for a large family? If yes, you should consider Zero Water 23 Cup Dispenser as one of your top options.
Using advanced filtration technology, this water dispenser boasts the ability to remove over 90% of the common contaminants found in your tap water. It promises to supply you and your family with clean, great-tasting water. Before you order this dispenser, however, allow us to take you through some important details you need to know about it below, so you can 
ZeroWater ZD-018 ZD018, 23 Cup Water Filter Pitcher with Water Quality Meter
Filtered Water Dispenser: The 23-cup 5-stage Water Filter Dispenser is great for office or home use; It easily dispense delicious water while the reservoir is still filtering
Premium 5 Stage Filtration: Removes 99 percent of total dissolved solids (TDS) for the purest tasting water; TDS are organic and inorganic materials such as pesticides, metals including lead and mercury, minerals, salts, and ions
Advanced filtration technology
Highly affordable
NSF certified
Integrated with TDS
Easy to handle/refill
Extra-large water capacity
90-day limited warranty
Cons
Short filter life
Slow filtration rate
ZeroWater 23 Cup Dispenser Key Features and Benefits
ZeroWater 23 Cup Dispenser 23 Cup Water Capacity
The number one thing we like about this water dispenser is that it comes with a generous water capacity. When full, the Zero Water dispenser has a capacity of 23 cups, making it the largest refrigerator water dispenser you can find on the market.
This is the main reason why we recommend this unit to bigger families, offices or even sports fields where there are a high number of people who want purified drinking water.
ZeroWater 23 Cup Dispenser Superior Water Filtration
This is not just any other water dispenser you've used before. Unlike most of the units out there which use the standard water two-stage activated carbon filtration process, this filter uses the next-generation filtration system which takes your water through a total of 5 filtration stages for maximum removal of contaminants.
This is how the ZeroWater 23 Cup Dispenser works:
First, the Zero Water Dispenser combines activated carbon plus oxidation-reduction to remove the chlorine smell and taste usually found in tap water. In the next stage (ion exchange stage), where all the dissolved solids might have been left over from the public water systems or have been leached into the water from lead, aluminum, and other piping types.
For your information, this filter has received NSF certification for the reduction/removal of mercury, zinc, iron, copper, chlorine, lead, hexavalent, hydrogen sulfide, and aluminum in tap water. Finally, your water goes through three more additional stages to remove all the remaining impurities in the water.
Thanks to the integrated, battery-powered TDS water quality meter, you'll be able to test the quality of the filtered water to ensure you're taking healthy, great-tasting water.
ZeroWater 23 Cup Dispenser Is Incredibly Easy To Use
Like most of the top-rated water dispensers you'll find out there, this Zero Water 23 cup also comes with an easy-to-use design.
Most notably, it features a flip-up lid that facilitates easy refilling of water. It also features a no-drip spout for easy pouring of filtered water into the glass. The on-hand pull & pour spout also contributes to the overall ease of use of this dispenser. Unlike most dispensers that have the disadvantage of not dispensing all the water inside, this unit boasts of a unique shape that ensures that all the water inside is completely dispensed.
This means you'll not have to worry about stale water in your unit.
ZeroWater 23 Cup Dispenser has Space-Saving Design
Though we said that this water dispenser has a larger capacity than most of the other units out there, it doesn't mean the unit has a bulky size. It measures approximately 6-inches x 11-1/5-inches x 15-1/5-inches. It has a sleek, slim, space-saving design that neatly fits on a shelf inside your refrigerator or the counter.
In addition to removing soluble materials such as magnesium as well as calcium from the water, their filters employ a "five-step Dual Ion Exchange filtering method." The supplied "test stick" could be used by consumers for water checks of "TDS" total dissolved materials level before and after filtering the water. As the filters are generally locked in and thus thoroughly filter water, the way in which consumers can unlock a non-working filter is restricted.
Unlike most of the water dispensers on the market, this unit comes with an integrated TDS meter which enables you to test the filtered water to ensure it's healthy and great-tasting. The flip-up lid, on-handle pull & pour design, non-drip spout, and space-saving design all contribute to the ease of use of this unit.
With a capacity of 23 cups of water, this is the best dispenser for larger families or homes with more people, offices, sports fields, etc. On top of it all, the dispenser has a pocket-friendly price tag, which makes it affordable to everyone.
The 5-stage filtration container and dispenser from ZeroWater is intended to offer everybody in your family with fantastic freshwater. Select our 40-cup water filtration with proprietary Ready-Pour mechanism for hydration of huge groups from among the top 10-cup ready for regular usage. 
Or check our water filters with a water cooler suitable for most drinking fountains at high loads, so that you may receive the purest water for tasting to never have to change a bottle with heavy water.
All 5-phase water filter containers and distributors of ZeroWater are designed for the removal of plumes, chromium, mercury, chlore, PFOA and PFOS, and remove 99 percent of total dissolved solids. The uniqueness of filtration of these lugs is necessary to deliver pure, safe drinking water to your plate. 
ZeroWater 23 Cup Dispenser Is Aesthetically Beautiful
If the cartridge is finished, you just change the cartridge about every 4 to 6 months. Each month, no salt deposits are lifted to your automobile, your house, your ground floor, as well as the saltwater bowl. The filter itself is aesthetically pleasing, and it helps keep your water soft so that no deposits are left behind on the various surfaces of our home.
The innovative methods powering the ZeroWater systems, are effective in avoiding the building up of hard water. We have ordered an exhaustive testing of a third-party research company, and the findings have been wonderful.
ZeroWater 23 Cup Dispenser Has A Limescale Reduction
Old limescale deposits may be removed using advanced technology.
One finding that water quality is a key cause of divalent cations was found by the World Health Organization as well as the National Research Council. NuvoH2O leaves these vital nutrients in the water, yet avoids the issue of your house.This is FRIENDLY Hazard to the environment.
The sweetening technologies of companies do not harm the environment. All the water that passes into your residence gets disseminated to you. It is preferable to return to Mother Nature. Citric acid reduces the pH towards where plants may flourish. What a delight for the plants in your house!
Health
Some people believe it is harmful that hard water is, however hard water is not terrible for you. One finding that water quality is a key cause of divalent cations was found by the World Health Organization as well as the National Research Council. leaves these vital nutrients in the water, yet avoids the issue of your house.
Environmental Impact Of Water Filtration
The sweetening technologies of companies do not harm the environment. All the water that passes into your residence gets delivered to you, and you drink it. It is preferable to return to Mother Nature. Citric acid reduces the pH towards where plants may flourish. But what about the minerals that should stay in the water? What happens when the filtration system removes it?
Water must be clear and inorganic. Let me state this again, for the thousandth time; it is not natural to find clean drinking water. There is no place in the environment where freshwater is produced with the 000 TDS produced by Zero Water Filters. Water is hostile in nature. It degrades whatever it comes into touch with. That's why not the pristine seas, shores, oceans nor groundwater are considered potable.
You could see that the problem with unit Zero is that the water supply is being polluted. It absorbs CO2, producing carbonic acid and any pollutant in the air from the environment.
More hazardous is that 100 percent of chlorine is taken from the water by the Zero Filtration System. If your community did so, then the next swine flu, legionella or other bacterial/viral illness epidemic would affect your town.
In water with no antiseptic, microorganisms will proliferate. Keep in mind that now the filtered water is chlorine-free if you are using the zero filtration system. Also, ion replacement resin is also a wonderful tool for bacterial contamination. The TDS metre monitors electrical resistance or conductivity on this instrument. It cannot analyze algae, microbes and fungus in your water.
Filtration Mechanism 
The filtration mechanism in this machine on its own is good, but no technology exists for the product to maintain clean water once it has been created. In the science of water treatment, maintaining pure water is more expensive than making it clean. I'm ready to bet you have germs developing in your system if you don't sanitize your pitcher regularly.
For living beings, no substance on earth is more important than water. Regardless if you drink the 6 to 8 glasses a day recommended by healthcare specialists, you cannot remain absent H2O long. 
Most individuals have been using the water from their taps several times, but is it the clean water that was meant to be cold, transparent and pure? Many individuals are focused on the quality of their water and are confident that they resort to filtration systems. Other popular water filters are PUR and Brita. 
Why Use a Filter for Water?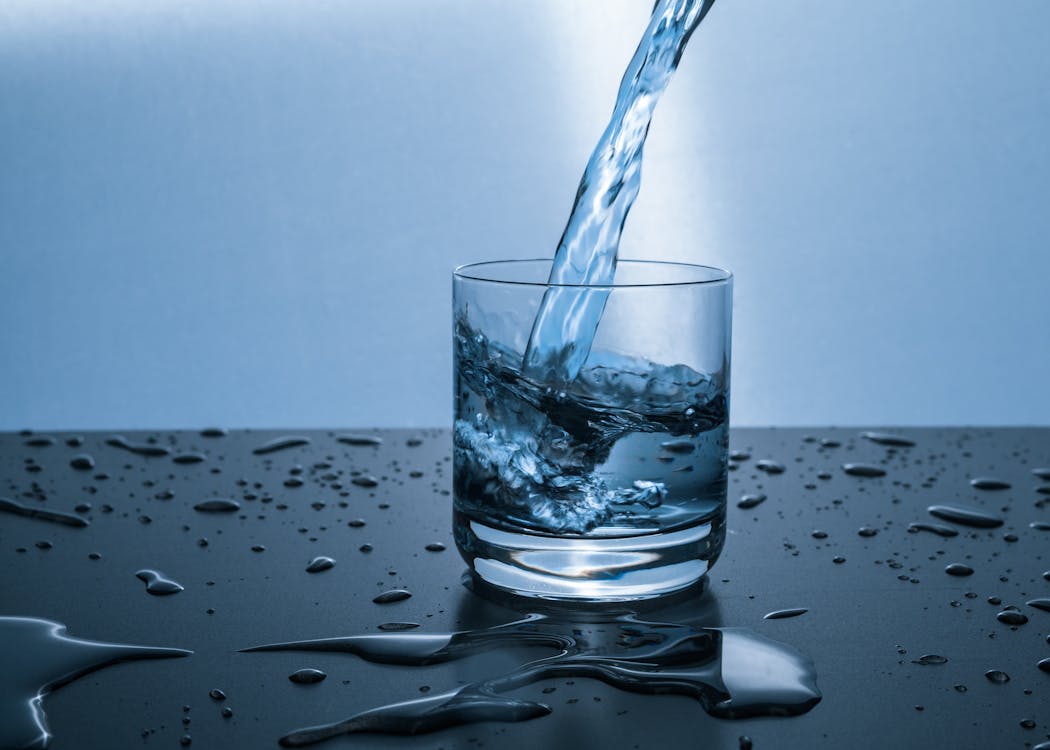 Either in the storm or a mud puddle, everyone knows what unclean water looks like. But every now and then, without being obviously unclean, water is polluted. Benefit contamination is one technique to do this. Several of our pipelines and pipes are produced from plumbing. 
When physicians connected them to disease, the pipes were progressively removed, nevertheless, lead solder was utilized until the 1980s. When the plum empties through into water, the pollution is termed plumbing. It can lead to physical and mental development delays, IQs and central nervous impairment.
Sadly, this isn't the only pollutant to worry about in drinking water. In drinkable water, complete trihalomethane and TTHMs, industrial pollutants such as tetrachloroethylene in dry cleaning fluids and benzene, you may also be ill by mercury.
How does PUR Filter Function? (Including ZeroWater 23 Cup Dispenser)
None of these naked eye-visible pollutants in water are. That's why so many people are finally starting to concern themselves with their beverage water and turn to filtered water to aid them. The PUR filter is one shutter on the marketplace. Up to 99% of harmful components are removed from the water.
Multiple PUR water filter types exist. A PUR water filtering system may be attached to a water rocket immediately. The PUR water pitcher is linked to the most popular kind of PUR water filtration system. The water first from the tap is separated from the water by passing by a PUR filter.
What is the work of PUR Filter Indicator?
There is an indication on the pitcher lid if you decide to use the PUR glass beaker. To begin, push the "Reset" switch for five seconds on the indicator. The led indicator will glow green at this moment and notify you that the filter continues to operate effectively. it blows yellow, in the near future you will have to consider changing the filter. It's time to replace the filter when it blinks red.
Enjoy the delicious water with filtration technology of the future generation. The FIVe advanced technologies combine the ZeroWater filtration system, which works together just to separate almost all the dissolved particles from your tap water and delivers good taste. Filters from ZeroWater are also the only NSF certified for reducing lead on the market through filters.
ZeroWater filters also decrease your water to 99% of the total fluoride.
This 23-cup equipment has a filter dispenser, a revolutionary Ion Exchange filter and a laboratory quality test metre to ensure that almost all particles that have been incorporated in your distilled water are removed.
The first filtering layer, activated carbon alloy and decrease of Oxidation of ZeroWater eliminates your chlorine flavour with distilled water. 
The stage of the Ion Exchange eliminates nearly all absorbed particles from public water systems or from tubes like aluminium, plaster, zinc, nitrate and more. Three further steps are incorporated to eliminate other pollutants and guarantee that your freshwater obtains the required amount of processing time to give a "000" read on your groundwater resources metre for laboratories. 
You are seeking an affordable water supply system for a large extended family? If you are yes, realize that one of your best alternatives is Zero Water 23 Cup Dispensers.
This water supply can eliminate more than 90% of typical pollutants found in your distilled water to use the most sophisticated filtering technology. It claims to provide clean, delicious water for you and your family.
Nevertheless, enable us to pass on some essential facts before you purchase this dispenser, you must know it below.
There was no change between intervention and control schools in the demographics of students. The guideline consumption of water was, however, considerably different between intervention and control schools (0.5 less ounces a student per intervention than control schools; P <.001), while the smaller percentage of school children in intervention schools consumed water compared to controls (–12.9%; P <.001).
 Amongst children who drank water at the base, most drank it straight from the original (60.7 per cent) and at institutions (59.8 per cent) with fewer pupils tap water from the fountain by using their own cups or bottles, and 7.7 per cent in schools of control, 3.0 percent in prevention.
Ceramic water filtration has been recognized as among the most attractive and affordable household water treatment technologies. In the six-month study using water filters, the remaining houses continued to follow conventional water management techniques and acted as a control for the 50 participating homes in a rural community in Bolivia. 
100% of the 96 samples taken of the filter homes were clear of thermo-tolerant coliforms in a four round sampling following filter distribution compared with 15.5% of the household control samples.
The water is derived from piped water or sometimes well water in every of the three iced water types. Although rich mineral water, the common source of bottled water in the industrialized world, may not be totally contaminated by bacteria, the majority of microorganisms are considered to be bagging or bagging pollutants.
Benefits 
Water is fundamental to survival, whereas public health is characterized by availability of safe, clean drinking water.  Water shortages have been connected with negative health factors, such as headaches, and even learning disabilities in children. Improve attention, concentration and cognition by increasing the intake of water. It may sound unbelievable, but water intake is associated with a lot of benefits. 
Replacement of Sugar Sweetened Drinks with water makes it easier for adults to lose weight loss and might help lower the risk of kid energy intake and obesity,7–9, and tooth loss.
 The need for filtration of water has never been stronger due to the high risk of unclean water. We are also under strain from our natural resources as we deal with pollution and climate change. Groundwater may be quite hazardous, because pollutants have implications for overall water quality that are designed to be drinkable. In contrast, water is further enhanced by physical, chemical and microbiological contaminants from different water sources unsafe for consumption.
Warm water was used to destroy numerous harmful bacteria and to make them safe to eat. But things have changed since then as warm water, so new-age pollutants such as insecticides and other hazardous substances which might enter our sources of water will not be removed for more than 20 minutes. This is why the necessity of filtering water and cleaning alternatives for keeping your families safe to consume water are essential to grasp. Water filters eliminate germs and toxic substances that can lead to bad wellness as well as illnesses.
Although the community has advantages, children and young people are still under intake of water, and many youngsters are not sufficiently hydrated. Increasing the water intake of children might concurrently solve a variety of public health issues.
If there were also water coolers (3 schools), we calculated average student intake by weighing the freezer at the start and finish of each lunch period, estimates the total water weight of students, turns into gallons as well as splits but by the whole number of pupils in the cafe throughout lunch time.
ZeroWater 23 Cup Dispenser – Frequently Asked Questions
1. Does this filter remove fluoride?
The Zero Water 23 cup filters have no certification for reducing fluoride. However, fluoride is an inorganic compound, and the work of TDS is to detect any inorganic compounds in your tap water. So, if your filtered water reads 000, it means that your water is likely to be free from fluoride. Keep in mind that the government adds fluoride to our water as precautionary measures, so consider whether you want to take the fluoride out of the water. Some people take fluoride tablets but remove the fluoride from their drinking water because they don't like the taste. 
2. How long does the filter last?
On average, the filter will process around 25-30 gallons of water. The lifespan of your filter will, however, vary depending on the TDS level in your water. The less the TDS levels, the longer the filter lifespan.
While this unit doesn't come with an indicator for the filter replacement, you can make use of the integrated TDS meter to know the status of your filter. For instance, if the meter reads 006, it's time to replace it.
3. What replacement filter should I order for this filter?
The replacement filter number is #ZR-017, which is indicated in the filter that's shipped with the unit. You can find these online easily. 
ZeroWater 23 Cup Dispenser – Final Verdict
That's all you need to know about Zero Water 23 Cup Dispenser before buying it. As we've seen in this review, this water filter employs an advanced filtration system that takes your water through 5 filtration stages to remove the chlorine bad taste and odor as well as all the dissolved solids in your tap water.
Zero Water filters were invented in 1990 and were initially meant for commercial use. In fact, their entire sales were for businesses. Nowadays, their filtration systems are popular in residential areas whereby homeowners use them to supply clean drinking water that has no traces of chlorine or even fluoride. We highly recommend this water filter dispenser, for a constant supply of clean and sanitary potable water.