If you're thinking about re-tiling your shower or just replacing your grout, you need to know what the best grout for your shower is. There are so many grouts on the market, though. How do you know what the best grout for your shower is? How do you even know what grouts work for showers?
You can always read the product descriptions and directions before you buy something. However, who's got the time for that? You need to know what grout is, what it does, and what type is the best grout for your shower now so you can get to work on your shower.
What, Exactly, Is Grout?
image source: Pixabay
Ordinary grout is a type of cement that fills and seals joints between tiles. It prevents dirt, debris, and moisture from getting underneath your tiles and damaging the mortar holding them in place. That, in turn, prevents mold and mildew from growing underneath your tiles and causing damage.
There are three different kinds of grout
Is all grout the same?
No.
There are three different types of grout: cement, epoxy, and furan resin. Only cement and epoxy work well for showers, though.
We should note that there are two types of cement grout: sanded and non-sanded. If you use a cement grout, which type you use depends on the size of your joints.
Cement grout
Cement grout's primary ingredient is Portland cement. It has various fillers and aggregates to strengthen it and make it fill the joints between tiles without shrinkage. Sanded grout uses sand as its primary filler, making it appropriate for joints larger than 1/6th of an inch.
Non-sanded grout has much finer particles for fillers, making it appropriate for tiny joints like 1/8 and 1/16 of an inch. Regardless of whether you get sanded or non-sanded, cement grout is the cheapest and most commonly used grout right now.
Alas, you have to seal it periodically to maintain its look and resistance to staining, mold, and other problems.
Epoxy grout
Epoxy grout is extremely durable, flexible, stain-resistant, mold and mildew-resistant, and more. While cement grout requires periodic sealing, epoxy grout does not (you may still need to seal your tiles, though). That makes it especially suitable for wet areas. Because of that, it may be the best grout for your shower.
Keep in mind, though, that it's more challenging to apply, and can also create a plastic-like look between your tiles. Some people don't like that, so be aware of that if you choose epoxy grout.
Where To Buy The Best Grout For Your Shower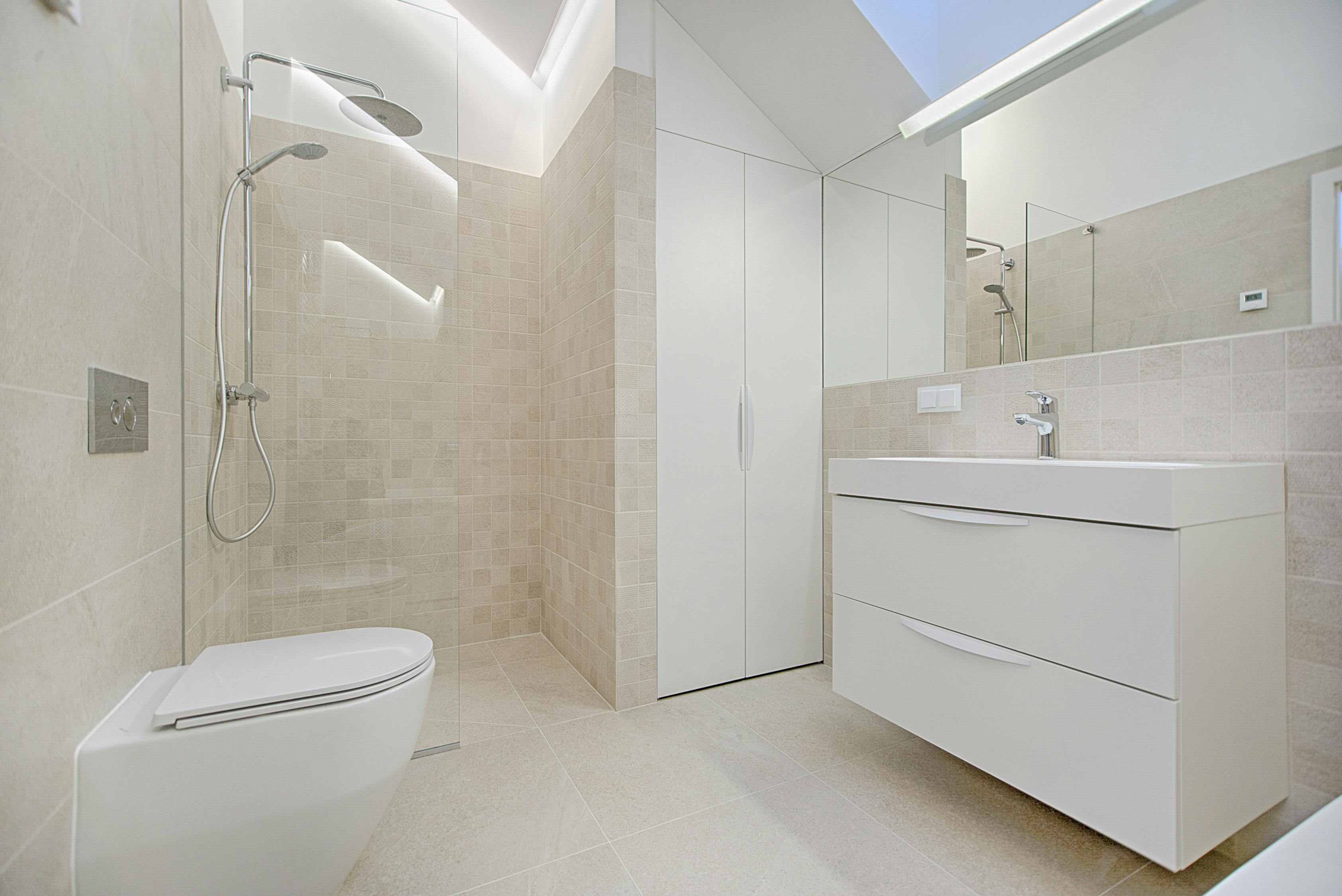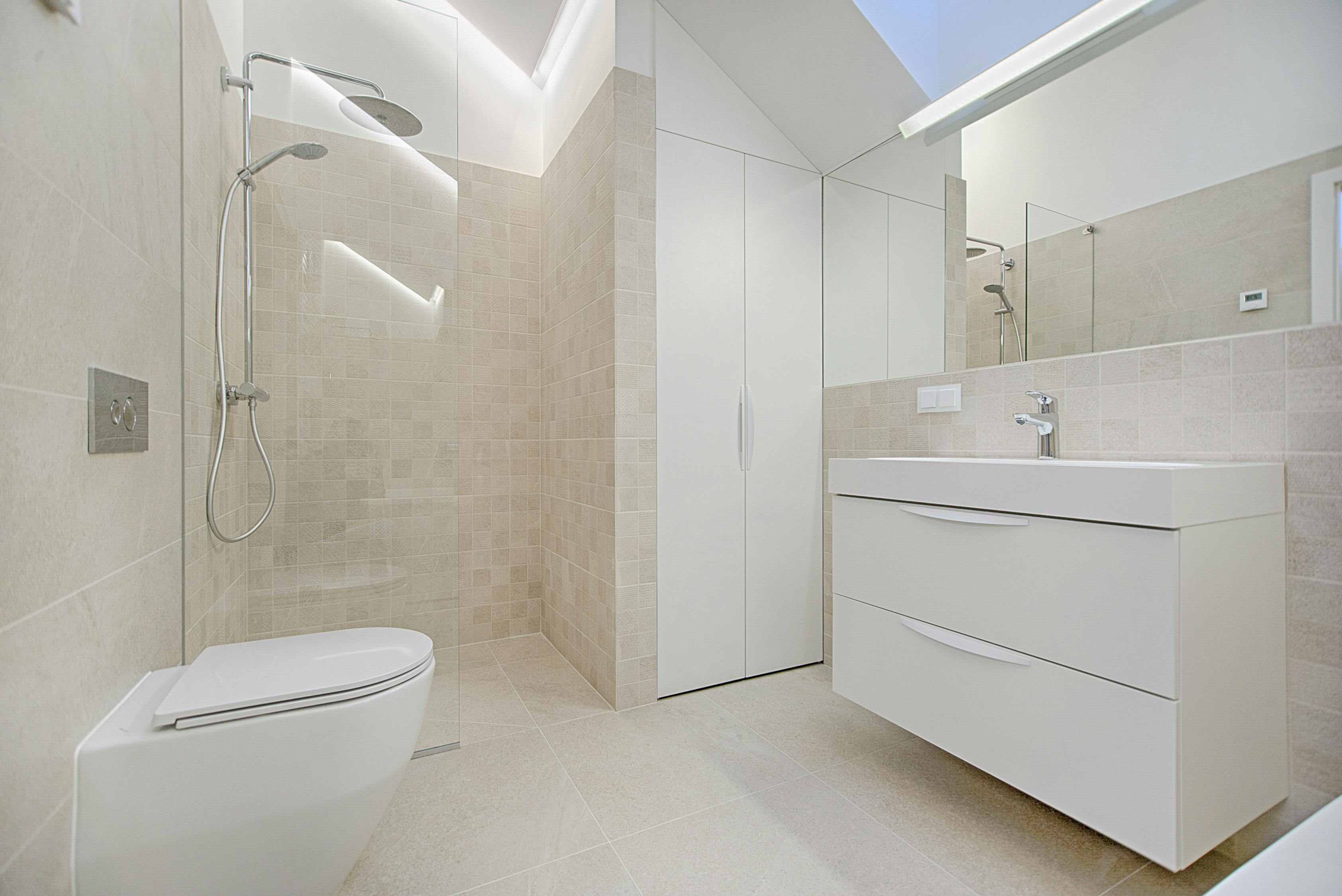 image source: Pexels
You can find grout in any home improvement store, as well as on Amazon, eBay, and other websites. In other words, grout is everywhere. You'll only find limits on what brands, types, and colors you can find in each place.
How We Reviewed
image source: Pixabay
We went to each manufacturer's website to learn about their specific products, including what makes theirs the best grout for your shower. For star ratings, we used Amazon customer reviews as well as customer reviews from other various retailers. We also used these reviews to find the good and the bad about each grout we chose.
To learn about grout in general, we used home improvement websites like The Tile Doctor and The Saw Guy. Finally, to learn about different types of grout and which types are most appropriate for showers, we used information from websites like Houzz, The Spruce, The Balance Small Business, and SFGate's home improvement section.
Best Grout For Your Shower — The Top 8
So, with all of the grouts available, which one is the best grout for your shower? We've listed our favorite eight grouts in no particular order below.
1. Perma-Tile Grout Waterproof Grout
As far as the best grout for your shower goes, this one is right up there. It's a basic white grout that you can tint to go with your bathroom décor.
It's waterproof and water sealing, and it resists shrinking. When grout shrinks, it cracks. It pulls away from your tiles. These problems make your shower more vulnerable to mold and mildew than it needs to be, not to mention the damage the water can cause behind your shower walls.
Perhaps the best part of this grout is that you only have to mix it with water before you apply it. It also dries very hard.
However, you should be careful to mix small amounts at a time because it also dries very quickly. If you mix too much, you risk wasting a lot of it. Overall, Perma-Tile's grout gets 4.2 out of 5 stars on Amazon.
2. Laticrete SpectraLOCK PRO Grout
CURRENTLY ON SALE -13%
ABN 32oz Automotive Paint Mixing Cups 1pk - 1QT Plastic Measuring Mixing Cups for Epoxy Resin, Activator, or Thinner
[Finish Your Project]: The ABN Clear Plastic Mixing Cup 32oz Ounce / 946mL Milliliter Calibrated Mixer will help you to effortlessly measure and mix paint, activator, thinner, resin or other two-part liquids
[Accurate Measurements]: Markings for ounces and milliliters in increments of 2 (i.e. 2, 4, 6, 8, 10…) in addition to the usual "parts" graduated mixing ratios 1:1:1:1, 1:1.5, 2:1:0.5:1, 3:1:1:1, 4:1:1, 4:1:2, 4:1:1:1, 4:2:1:1, 4:2:2:1, 5:1
Laticrete's SpectraLOCK PRO isn't your ordinary, garden-variety grout. It's an epoxy grout which offers enhanced durability and stain resistance when compared to cement grouts. The epoxy gives it added flexibility for a wide range of temperatures, resisting cracking and shrinking no matter how hot you like your showers.
At a temperature of 70 degrees Fahrenheit, you have 80 minutes of working time before the epoxy starts to set. However, you're better off only mixing what you can apply in 30 to 50 minutes to avoid running into problems with it starting to set up while you're working.
You do need to follow the other directions very carefully because epoxy needs careful mixing. This is a bit more complicated to mix than Perma-Tile's grout. The good news is that you can buy buckets that have measurements on their sides, and you can quickly determine how much of each part to pour.
Also, wear latex or Nitrile gloves while working with this grout. The epoxy makes it very sticky.
You can get this grout in different colors, and it maintains those colors uniformly. There's also no blotchiness or shading, so if the details of your décor are crucial to you, then this might be the best grout for your shower.
You can use this grout on ceramic, stone, and glass tile. It resists cracking because of the epoxy, gives you beautiful, full tile joints, and doesn't sag like some epoxies on the market. Amazon customers like it, giving it 4.2 out of 5 stars.
3. Custom Building Products Non-Sanded Grout
Custom Building Products specializes in tile and grout products, and this particular grout may be the best grout for your shower because it doesn't scratch your tile. Today, tile such as polished marble, glazed ceramic, and glass are all the rage. You don't want grout that will scratch it.
You can also use this grout on high-absorption tile and stone, including surfaces that are rough or porous.
Because this grout doesn't have sand in it (which is why it doesn't scratch), it's only suitable for joints up to 1/8-inch wide. However, if your shower has mosaic tile or another type of small tile, you won't have a problem. Those types of tiles naturally work best with such small joints.
Amazon customers give this grout 4.4 out of 5 stars.
4. Ceramic Tile Pro
You might find yourself turned off when you learn that Litokol is a foreign company. However, don't dismiss them because of that. You can find their grout online easily, and it's worth considering their products.
This particular grout is another epoxy grout, which, as we mentioned with the Laticrete, makes it more durable and flexible than standard cement grouts. You can use it on practically anything, including glass and metallic mosaic tile, natural and reconstituted stone, pebbles, glass bricks, and more.
So whatever your décor is, you can use this grout in your shower.
Furthermore, you won't find yourself limited it using it in your shower. If your bathroom also has a tile floor, you can use it there, too. It comes in different colors, so you can choose one color for your shower and another for your floor.
Heck, you can even use it in a thermal bath or a sauna. Just remember your gloves. Otherwise, you get sticky epoxy all over your hands. Once the epoxy is on your hands, it's difficult to get it off.
Aside from that minor inconvenience, customers on various retail sites absolutely love it. They give it an average of 4.8 out of 5 stars.
5. Prism Ultimate Performance Cement Grout
CURRENTLY ON SALE -9%
Prism Ultimate Performance Cement Grout is cement-based but modified with polymers to increase durability and prevent colors from shading or mottling. Its unique blend is also shrink-resistant, even when you have joints up to a half-inch wide.
If you have large tiles that require large joints, this could be the best grout for your shower just because of that.
Furthermore, it cures quickly, so it develops its strength quickly. And you can use it to surround and seal your tub, or even in a pool. That's how you know you're getting a quality shower grout.
Like most grouts, you should mix this in small batches to avoid wasting it before you have a chance to apply it. However, once you're finished, you can easily buff away the haze that grouting leaves on your tile with a piece of cheesecloth.
People who have bought this grout from various retailers like it well enough to give it 4.2 out of 5 stars.
6. MAPEI Flexcolor CQ Premix Grout
If you like using grout for everything, including vinyl tile, then this grout is for you. MAPEI's Flexcolor CQ grout not only mold and mildew resistant, but it also comes premixed, so you don't have to worry about adding the right amount of water or ensuring you have the correct ratio of compounds to mix.
The density of this grout means that you get strong, stain-resistant joints that resist cracking and shrinking. Furthermore, it dries to a hard and uniform consistency after only 24 hours.
Its best feature, compared to all the other grout we've discussed thus far, is that you don't have to seal it. Most tile and grout installations require periodic sealing to remain stain-resistant. MAPEI's Flexcolor grout does not (though you may still need to seal your tiles). That means less work for you, even long after you've completed your installation.
You have to be careful where you use this grout, though. Just because it's suitable for your shower doesn't mean it's ideal for anywhere else. For instance, you can't use it in a pool (not that it matters since we're talking about showers). This reduced versatility could mean that you run into problems for other applications in your bathroom.
You also have to clean your tile thoroughly once the grout is dry because it leaves behind some residue that other grout don't.
Those who have bought this from different retailers give it an average of 4.3 out of 5 stars.
7. MAPEI Kerapoxy CQ Epoxy Grout
MAPEI makes more than a few different types of grout. This epoxy grout doesn't slump or sag, and it provides enhanced performance due to the epoxy compound. This company has a proprietary aggregate for this two-component grout, giving it a little something you won't find with any other brand.
You can use this grout on a wide variety of joint sizes, too. In fact, it works best in joints from 1/16 of an inch up to 3/8 of an inch. That means you can use it with tiny mosaic tile and larger stone tiles. And, like other epoxy grouts, you don't have to seal it.
You do, however, have to clean up stains quickly, because the longer something sits on the grout, the more likely it is to stain it permanently. That includes harsh cleaners.
People buy this grout from several different retailers and give it an average of 4.3 out of 5 stars.
8. MAPEI Ultracolor FA All-In-One Powder Grout
MAPEI makes some unique grouts. This one might sound like it's a simple, cement grout, but it isn't. It's reinforced with polymers and is suitable for joints up to 3/4 of an inch. Ordinarily, you wouldn't have tile joints that large in a shower, but that doesn't matter. You might have 1/4-inch joints, or even 3/8-inch joints, depending on the size of your tiles.
The polymers inside this grout help it resist shrinking, and MAPEI's patented High-Hydrated Cement Technology helps it repel water and stains.
In addition to all of that, the polymers help ensure this grout doesn't absorb as much water as standard cement grouts, and it helps the grout maintain its color without turning blotchy or otherwise changing. With so many applications, you could use this particular grout all over your bathroom, including the floor.
While it doesn't require sealing, you may still want to seal it and your tiles. You also need to let it cure for at least 24 hours after it dries.
Various retailers' customers give it an average of 4.1 out of 5 stars.
    Even More Products Reviews for the Most Popular Grouts in 2021
                                           UniBond Ultra Force Wall Tile Grout
This grout for shower comes with the Ultra Force technology. The white tile grout is suitable for use in every room and has been made with our Ultra Force technology to ensure long-lasting results.
Triple Protection is guaranteed. The Unibond grout white has integrated technology that repels and protects against mould formation to keep your results looking fresh and professional. Furthermore, it is completely waterproof. Thanks to its waterproof nature the high quality product has universal applicability and is suitable as both a kitchen grout and a bathroom grout
Another benefit – its multiple tile types. The white grout can be used to grout ceramic, porcelain and mosaic tiles to create professional results which will stand the test of time
The package contents include the Unibond Ultra Force Wall Tile Grout, water-resistant tile grout for universal application. It is already ready to be applied.
Product safety has been taken into consideration by the manufacturer. The product c
ontains a mixture of 5-Chlor-2-methyl-2H-isothiazol-3-on und 2-Methyl-2H-isothiazol-3-on (3:1) (CIT/MIT). Keep in mind that it produce an allergic reaction.
Further, it contains sensitizing substances. Which again, may produce an allergic reaction. Therefore, always read the label and product information before using it.
SikaCeram Fix & Grout
SikaCeram Fix and Grout grout for shower is ideal for use in bathrooms, kitchens and showers including power showers. It is suitable for fixing and grouting mosaic, porcelain, ceramic and vitrified wall tiles.
The product dries in brilliant white and contains a powerful anti-mould for long lasting whiteness. The mixed formulation that can be applied straight from the tub is ready to use. It further reduces mess and increase the speed of application.
The product features extended opening time of 20 minutes at 20°C to prevent the mix drying out during application. Enhanced by non slip properties to prevent tile movement during application and drying. 1.5 kg of the product, that comes in the package, will cover approximately 1 sq. m. 
                                               1.5Kg Brilliant White Fix 'N' Grout
This product by Bond It is a premium grade fungal resistant brilliant white waterproof ceramic tile adhesive and grout conforming to EN 12004:2007 Type D, Class 2. It has been designed to permanently fix and grout ceramic wall tiles in areas subject to prolonged damp conditions.
Bond It FIX 'N' GROUT TILE ADHESIVE a is a brilliant white water resistant wall tile adhesive and grout ideal for fixing and grouting tiles in kitchens, bathrooms, toilets and showers. This ready to use adhesive and grout is suitable for use on: gypsum plaster, concrete render, brick, plywood, blockboard, fiber cement sheet, glazed tiles. Basically all the most common building materials.
For tiles larger than 250 x 300mm a cement based powder adhesive, such as Bond It CTA, should be used. Bond It FIX 'N' GROUT TILE ADHESIVE is not recommended for use on floors or areas subject to continuous water immersion. For example swimming pools, ponds and external use. Or for use where the ambient temperature is below 5°C. Note that it may cause discoloration of some types of marble.
Coverage consists of approximately 2-3Kg/m² per liter for tiling, 5Kg/m² per liter for grouting.
This product is subject to specific safety warnings. It contains a mixture of 5-Chlor-2-methyl-2H-isothiazol-3-on und 2-Methyl-2H-isothiazol-3-on (3:1) (CIT/MIT). These may produce an allergic reaction. Even more, it is harmful to aquatic life with long lasting effects.
                                   Hemway Premium Ready Mixed Fix and Grout
This ready mixed grout is safe for use in kitchens, bathrooms, tiles flooring (also with underfloor heating), tiled backsplash, wet rooms, in domestic, commercial and industrial environments. It dries up quite quickly.
The product is waterproof and mould resistant. For these reasons it is recommended for power showers, wet-rooms, flooring, kitchens, floors, walls, mosaics, splash-backs, worktops, bathrooms. Hemway Premium Ready Mixed Fix and Grout actively repels water and humidity. Done with superior acticide integrated resistance within the mixture to protect the grout
The temperature resistance is up to 230C . Such an effect is making it an option even for heated floors and other cozy parts of your home.
It is extremely quick and easy to use. You do not need to be a professional to use this ready mixed grout. It is made with the everyday consumer in mind. It can be used to fix your tiles to the walls, and grouting and comes in 4.5L tubs which cover up to 15 meters squared.
Additionally, the product is very versatile. Made from the highest quality acrylic, this Ready Mixed Grout is great for glazed wall tiles, mosaics, slate, porcelain, limestone and travertine. Suitable for both dry and wet areas.
Finally, it is vegan and animal cruelty free, which is a nice touch. It also comes in variety of colors including porcelain white, white, grey and black.
The Best Grout For Your Shower Will Keep It Clean and Beautiful
Ultimately, the best grout for your shower depends on what your bathroom has and needs. It also depends on how much maintenance you're willing to perform in order to keep your shower looking neat and beautiful. Choose the right grout, and you'll have exactly what you want for years to come.
And let's be real; when your shower is beautiful and easy to clean, you probably enjoy your showers and baths more.
Whether you choose one of the grouts we've listed or decide on something else entirely, the best grout for your shower will save you time, headaches, and irritation at having an ugly shower that's difficult to maintain.
Have questions or ideas? Did we miss something? Leave it in the comments!